A Life-Changing Journey | #5
Oh, ten weeks of struggles and triumph. I learned so much both during my internship and outside of my internship: programming, application design, visual design, teamwork, and general life skills just to name a few. I was also fortunate enough to discover that the application has propelled my team to become one of the six finalists in the annually-held NASA Europa Challenge. I will be flying out to Helsinki, Finland in a week to compete with the other five finalist teams.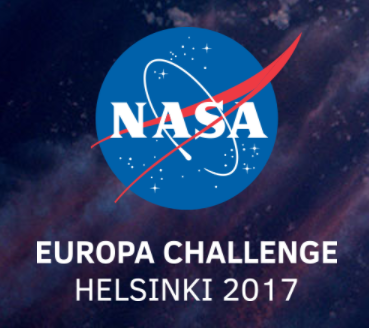 Now that the fall semester is approaching, I am prepared and more confident to meet new classmates, professors, and engage in more opportunities – some of which I hope will be as exciting as my internship this summer at NASA Ames.
Prior to starting this internship, I was in possession of a toolbox full of unsharpened materials waiting to be tested. I was confident that the knowledge I had acquired in school and on my own would prepare me for the internship at NASA.
As it turns out, I had to show that I can apply my skills without any assistance. More than that, however, I needed to also work in conjunction with other people who were using their own sets of tools. Every member of the team, including myself, had to learn to make compromises and accommodate for each other's weaknesses. One of our collective goals was to learn not only through building the application, but also from each other. There were often days where we discussed our ideas for hours without writing a single line of code, while other days were solely focused on programming.
At the Europa Challenge finals in Helsinki, I hope to work with the finalist teams from around the world on enhancing each other's technical code and design. As the teams were announced, I was astounded by the applications that were built by them. For example, one team designed an app that predicts future wildfire occurrences using a complex algorithm. Each team will be presenting their work to a group of judges, and then the six teams will be ranked accordingly. This will be my first time visiting Europe, and also my first time at a competition at the international level. Regardless of the outcome, I am grateful for this opportunity and will take full advantage of the entire experience.
You can visit the application here: AgroSphere