Flexing My Creative Muscles | #3
Nothing's slowed down in the craze of summer. This weekend I moved from my summer sublet to an apartment on North Campus, where I'll be rubbing elbows with the engineering students and taking the bus down to Central Campus. It was nice to have a place that was a 7-minute walk from the WCBN studio, but I can make this work.
In the midst of moving madness, I decided to tackle the first most obvious step to beginning the fall program guide for our radio lineup this fall: the cover. I was tasked with helping head this endeavor, and with no experience doing such a thing, I have the combined disadvantage and creative opportunity of doing it from scratch. As a student radio, WCBN is zany, off-culture, and imaginative, so I decided that was a good enough excuse as any to draw a space unicorn in a leather jacket listening to a Sony Walkman. It was a bit challenging since I had to leave my laptop at the repair store for a few days, but I was able to do most of the work on the office computer.
This was my initial half-brained sketch: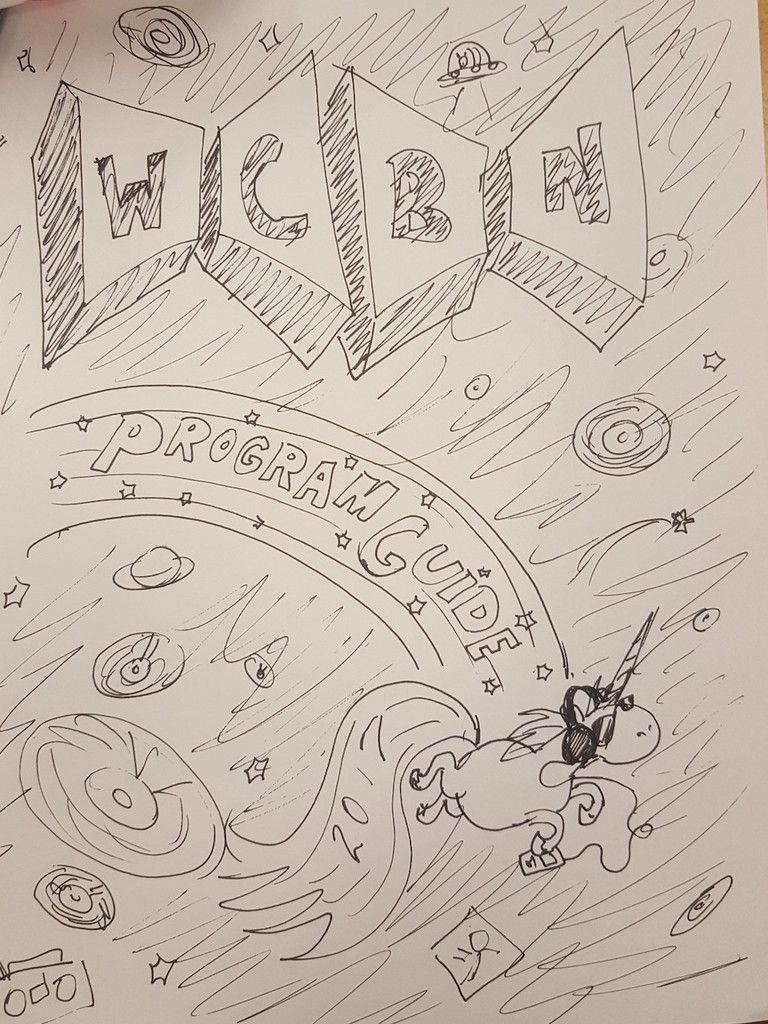 And this was the final result. Everybody seemed to dig it, so that's good enough for me!