What Even is Photoshop | #3
If there's one thing I've learned over the past year of working in sports, it's that everyone (everyone) loves it when you can work with Adobe.  Whether it's using InDesign for notes, Premiere for hype videos or Photoshop for graphics, having experience with Adobe automatically gives you a foot up in the industry.
During my last internship, I worked pretty briefly with Photoshop throughout the year, but nothing aggressive — I couldn't make like fireworks explode out of a hockey puck or anything like that, but I could replace a photo in a graphic no problem. This summer, my boss really prioritized what I wanted to learn, which was anything and everything Adobe-related, and this past week I've been working a lot with Photoshop.
I am now realizing I know very little about Photoshop.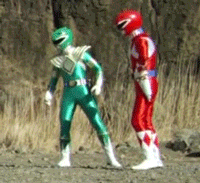 The Photoshop experience I gained last year is probably the equivalent to what you learn in preschool, where you do a little work here and there but don't really retain anything. Which, arguably, makes this opportunity all the more valuable because my boss is willing to take the time to show me how to work the application and provide me with enough opportunities to actually retain it; but still, the learning curve isn't great.
Most of the time, my job revolves around social media and communicating with press or fans, so I haven't had a lot of tech experience with this type of stuff (and have also never really prioritized it.) So, despite the learning curve, I'm happy I made this a summer goal and actually talked about it with my boss because I not only learned a lot of new information, but am also more comfortable working in programs that can really give me an edge in job searches later on.
*Side note: I have enrolled in a Photoshop class this fall. 🙂